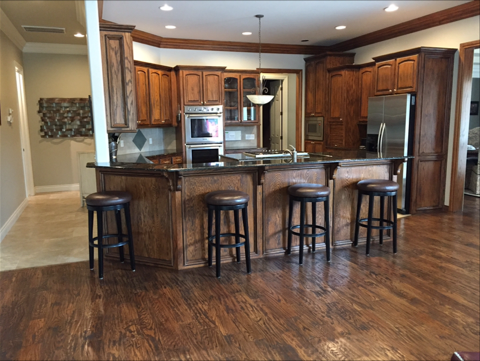 Our homeowners contacted us with the desire of opening their cramped kitchen as they cook at home daily and entertain often.  The first order was to capture the unnecessary hallway space on the far left and incorporate that into the new kitchen space.  To the right you can see the render we developed through the design process prior to beginning the project.  Scroll down to see more details on this super social kitchen!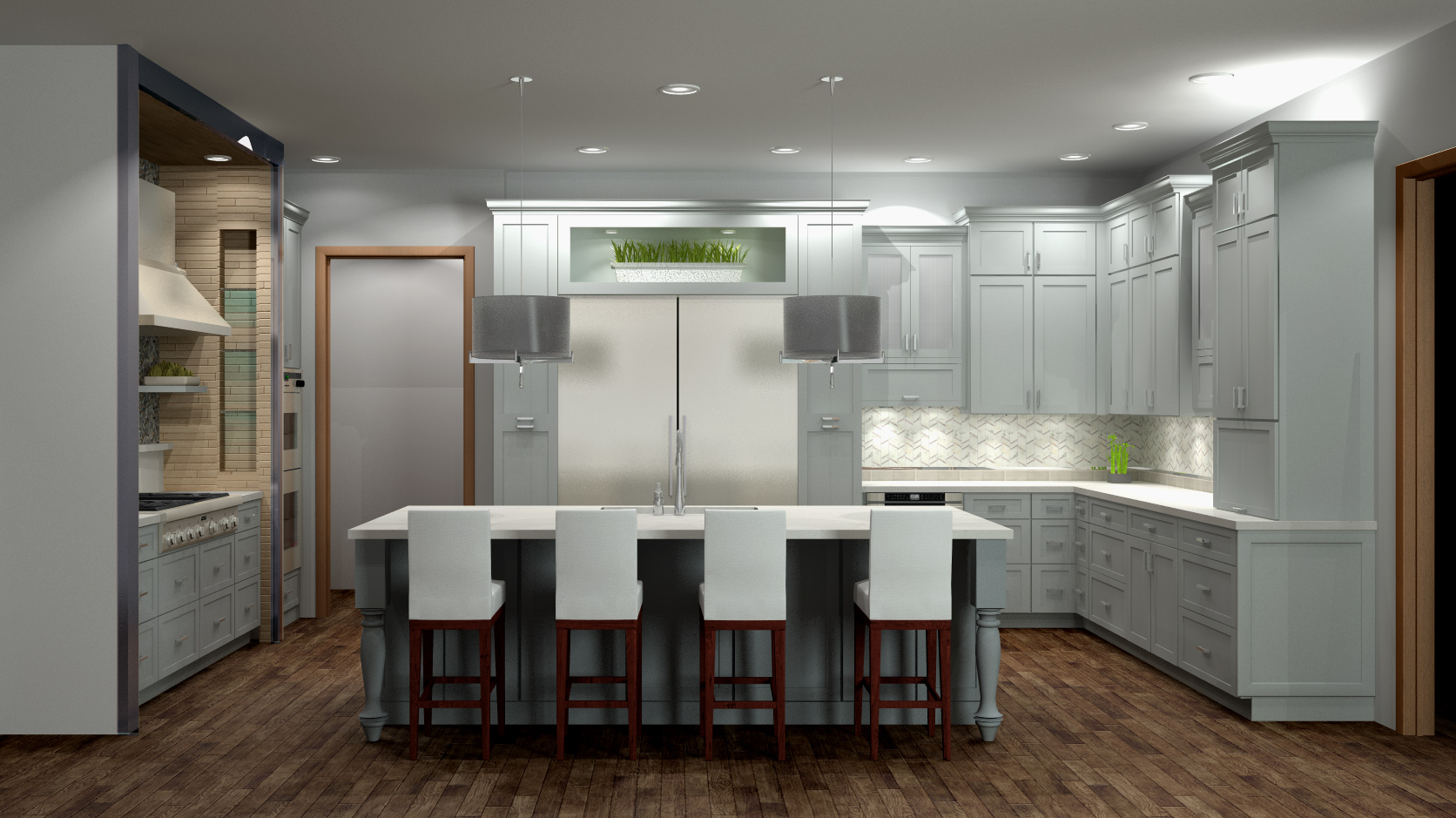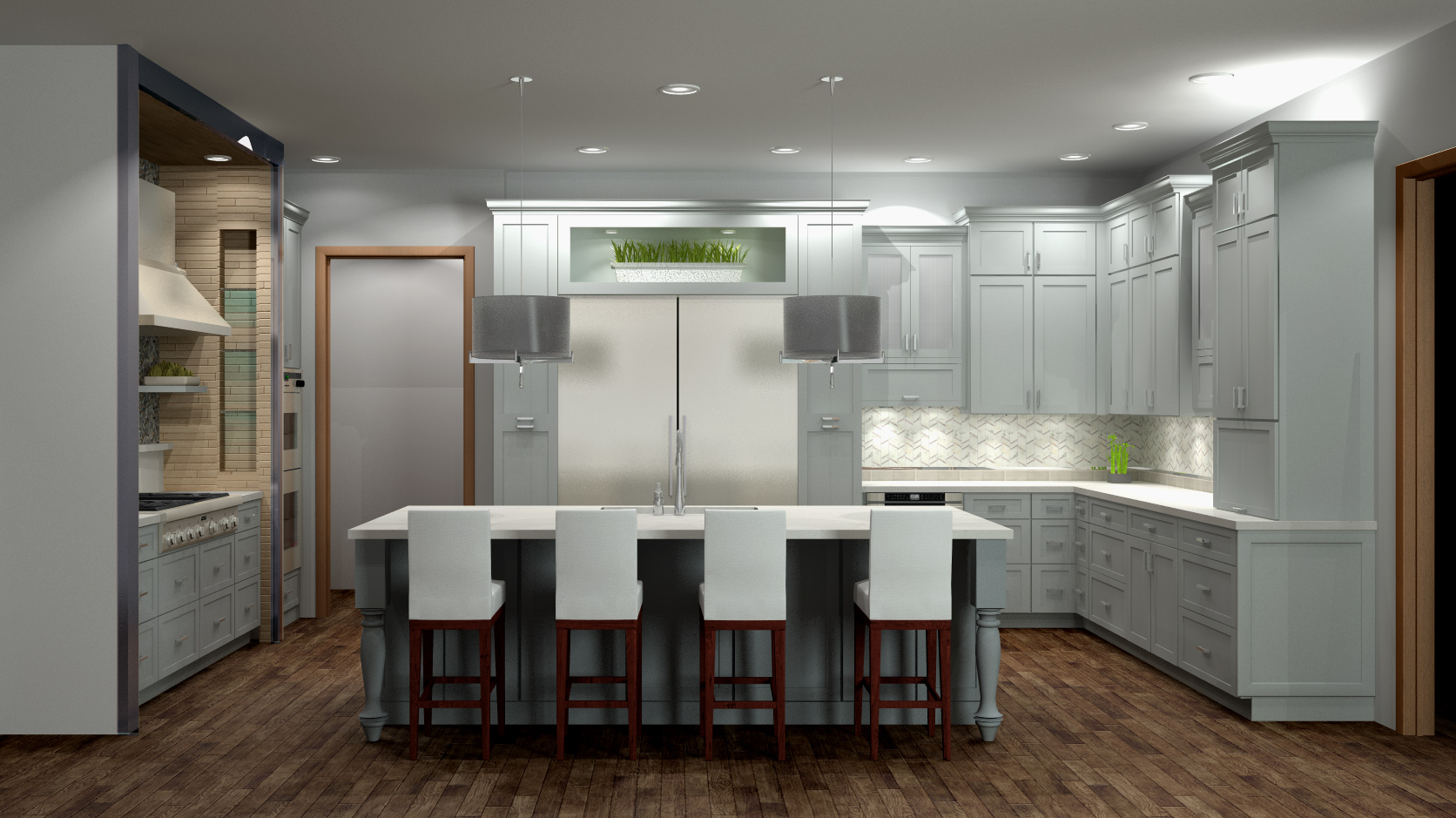 A larger view of one of the HD computer renders we created prior to removing the old kitchen.
After seeing this, press the little up arrow button far right to see how the render really looks like the final project.