… a family owned business with a passion for our profession of creating new spaces. We believe the process of remodeling your home should be an enjoyable journey – with doubt and frustration removed.  Our team of licensed and degreed professional designers together with our employee field crews provide just that as they manage each project from design thru completion.
Our main showroom is located on the North end of Downtown Edmond, yet the projects we have been selected to complete take us all over Oklahoma and into other states as well. Although we specialize in kitchens and baths, our work extends well beyond as clients increasingly request that we design other areas of their home – Living rooms, Wine rooms, Laundry, Patio kitchens, even entire homes.
Our portfolio has grown to include impressive assignments from a who's who of clients—business moguls, bold faced names from the local community, and hundreds of everyday clients that appreciate quality and crave integrity. Edmond Kitchen & Bath LLC, led by Licensed and Registered Interior Designer Brenda Helms, has become the go-to design firm for residents of the finest homes in central Oklahoma.  The vast majority of our clients commission us to design a second or even third project after completing their first with us.  This type of repeat business is a testament to the artistry that our entire team upholds and speaks to how genuinely thrilled and satisfied clients are with our work.
Beautiful, yet functional kitchen and bath design does not just happen.  
It is a deliberate process of collaboration amongst the homeowner, talented, experienced designers, and meticulous installation crews.  Beyond this, we realize that your kitchen or bath project is not just about the products placed in your home, but that it's a memorable life experience.  Edmond Kitchen & Bath LLC strives to guide you through that experience with the highest level of quality, genuine service, and integrity from all of our team members.
Professional Design with Licensed and Registered, Degreed, Interior Designers specializing in the construction industry

Professional Construction Project Management

Full Service Design + Build – Remodels and New Construction

Over 16 years successful operation – more than 450 projects

Structural and floor plan changes

Complete computer design using two of the largest professional CAD packages

Kitchens, Bathrooms, Wine Rooms, Laundry Rooms, Patio Kitchens, Pantries, & Whole Home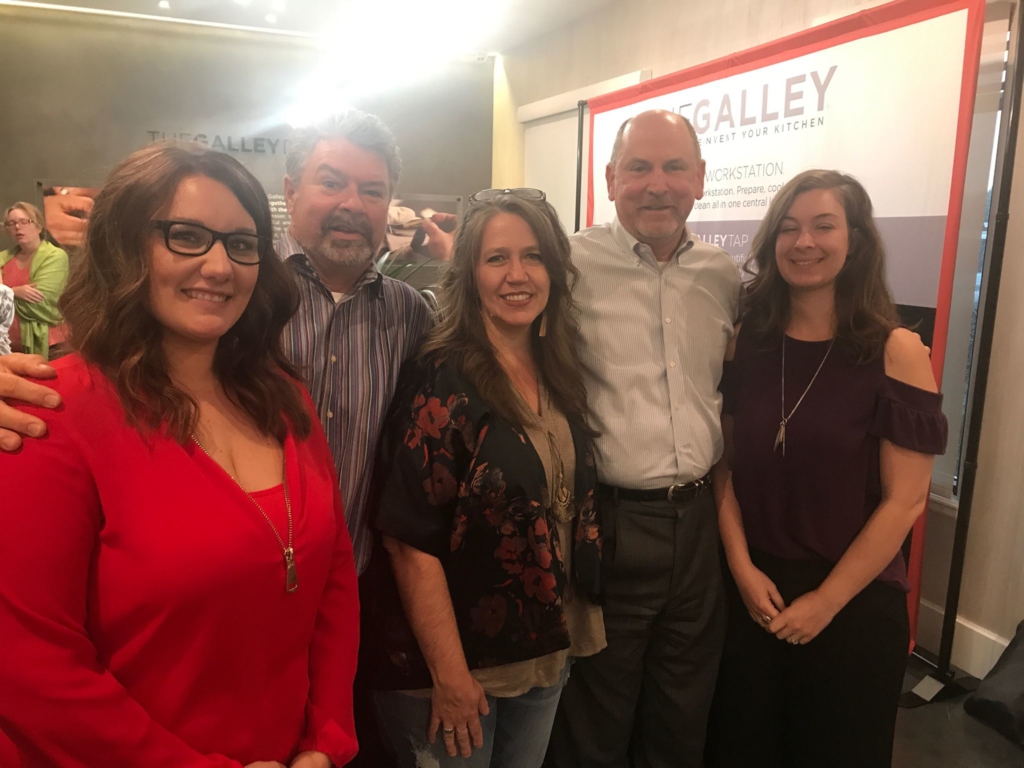 Our specialists are at the heart of Edmond Kitchen & Bath LLC. Each brings personal experience and education to contribute
toward your design and remodel experience with us.  Our field crews are also employees that are hand-selected to provide
impeccable craftsmanship with uncompromising integrity.
Brenda Helms
Owner, Licensed and Registered Interior Designer
While holding a Bachelor's degree in Theology with a minor in English, Brenda's natural ability to create drove her down a path she never expected.  Her passion for design and creation drives our team toward fresh new designs for our clients.  She is self taught, yet has tested through NCIDQ and is a registered interior designer through the State Board of Governors. As co-owner, she and her husband strive to set a high standard and example for the remodeling and design industry, with the dedicated motto of "always take the high road."  Brenda has a number of passions besides design.  She loves reading, movies, ballroom dancing (she and Robert were founders of the Edmond Ballroom Dance Club) and has also recently discovered her love of clearing trees and shaping the land in preparation for the home she and Robert are planning on building themselves.  She is also an active member of the local NKBA.
Robert Helms
Owner, Production, Marketing, Web developer, Financials
Robert brings a wide range of experience into the business, including a technical background, business management, marketing, and operations skillsets. With a Bachelor's in Business Management coupled with an Associates in electronics, Robert is well versed at solving challenging situations that can occur in remodeling and serves as our overall in-house consultant. He keeps us versed in new products and construction techniques as well as best practices and procedures. If there's a problem or a question – we ask Bob! Robert's passions include movies and music (ranging from one end of the spectrum to the other!), reading, "Jeeping" with our son (which could mean anything from off-roading to fixing), and anything that requires "doing" – Robert does not sit well! He is always going and there is almost nothing he can't do. Robert also participates in the local chapter of the NKBA and likes to steer clear of Brenda when she is clearing trees.
Megan Greve
Licensed and Registered Interior Designer
Megan joined our group in 2007 while a junior in college at UCO. Always knowing she wanted to be an interior designer, she fulfilled her goal by completing her Bachelor's degree in interior design – with Honors! She too is Licensed and NCIDQ registered with the state and also an active member of the NKBA. In 2015, Megan was awarded the NKBA's 30 Under 30 award, highlighting excellent young designers on a national level! She is a skilled and invaluable part of our team, always treating others as she would like to be treated. She is the most widely trained on the team in all aspects of a project from design to estimating to project management. She provides direct oversight to both Maureen and Addie as well as periodic assistance to Brenda & Robert. Megan is currently enjoying being a new mother and all the experiences that it brings to life. She and her husband enjoy backyard vegetable gardening and "slow-food" principles, along with being Jeep enthusiasts on the trails in Colorado and at home.
Maureen Befort
Interior Designer, CAD Designer 
Maureen joined our team in December 2014, coming from Andale, KS, after completing her Bachelor's Degree in Interior Design, with a Minor In Construction Technology from Pittsburg State University in Pittsburg, Kansas. Her method of resume posting was inventive, memorable, and illustrated her creative abilities! Maureen is our CAD and Sketch-up operator and ensures that the precision desired in the finished product is represented up front in our drawings and plans. She has grown to be a treasured addition to our team as she sets the expectation for others as she trains others like Addie (whom she affectionately calls "young grasshopper"). Her favorite aspect about design/remodel is that no kitchen looks the same. "It's amazing that we get to create these awesome spaces for complete strangers. We help them transform their house into their own unique style and make it their home, while creating lifelong friends in the process." Maureen and her husband are about to be first time parents and look forward to raising a family of four.
Addie Helms
Design Assistant 
Addie is the newest member of our design team and comes to us with several years experience in the construction industry. She is familiar with the basics of project design and management at the jobsite but has now embraced a new role in creating our 3D CAD renders under Maureen, affectionately dubbed by Addie as "the wizard". She is also responsible for product acquisitions and sales staffing at our two locations. When you meet Addie, you will see why we are excited to have this multi-talented young lady on our team and working for our clients! She is quick witted and a quick study! Addie is newly married and supporting her husband as he finishes his Engineering degree. Some of her hobbies include riding her horses, and Jeep activities. She also will tell you she loves winter temperatures!
We have been honored to work for some of the best clients any company such as ours could have. The words they use to describe their experience are heart felt and humbling.  Each of these clients would be happy to share their experience with you as well.  These are posted directly on HOUZZ and reposted here for you.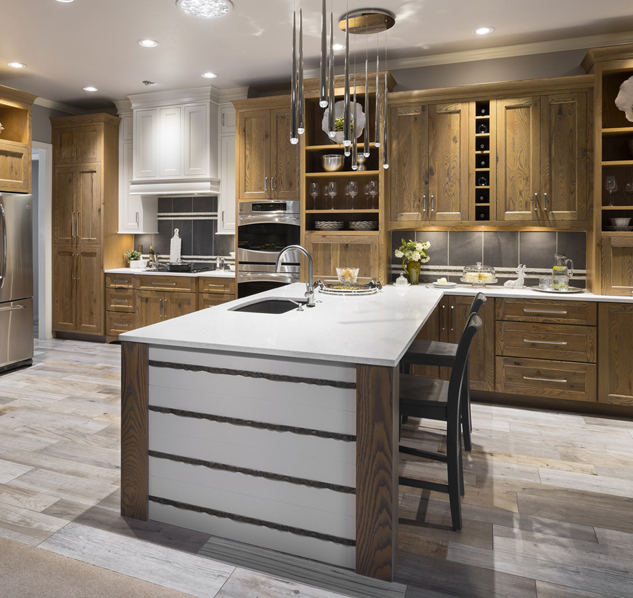 The Over Family – North Edmond
November 2017
Edmond Kitchen & Bath LLC helped create the kitchen we had envisioned! Their extremely talented design team listened to our idea of expanding and updating our kitchen and masterfully brought it all together down to the last detail. It looks like a brand new room! Their professionalism was evident from the start and continued throughout the project: the design team utilizes state-of-the-art design software enhanced by their own talent in design and style. We were pleased with the skilled and conscientious craftsman that worked on our project and Edmond Kitchen & Bath LLC were realistic and accurate for their timeline for completion of the project. We highly recommend them!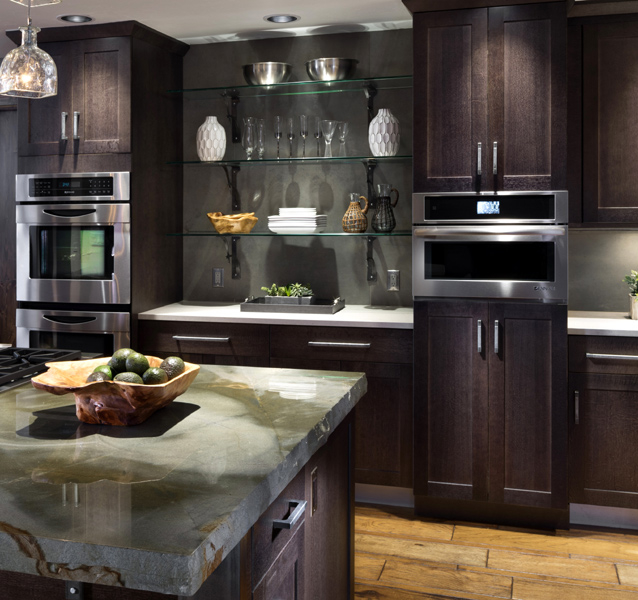 Allisha – North Edmond
October 2017
Edmond Kitchen & Bath designed and remodeled our kitchen and we could not be happier with the results. The design team took into account our vision and created an extraordinary model that was beyond our imagination. The contractors were all knowledgeable, courteous, punctual, tidy and dependable. The quality of their workmanship is first-rate and will, without a doubt, stand the test of time. The team responded to any question or concern we had promptly and did not flinch when we changed our mind or questioned a decision for the fourth time. They were extremely patient with us and quick to adapt to anything new we threw at them. Our project was completed week early and the only hit to our budget was caused by our own indecisiveness.
We absolutely recommend Edmond Kitchen & Bath and look forward to working with them again in the future.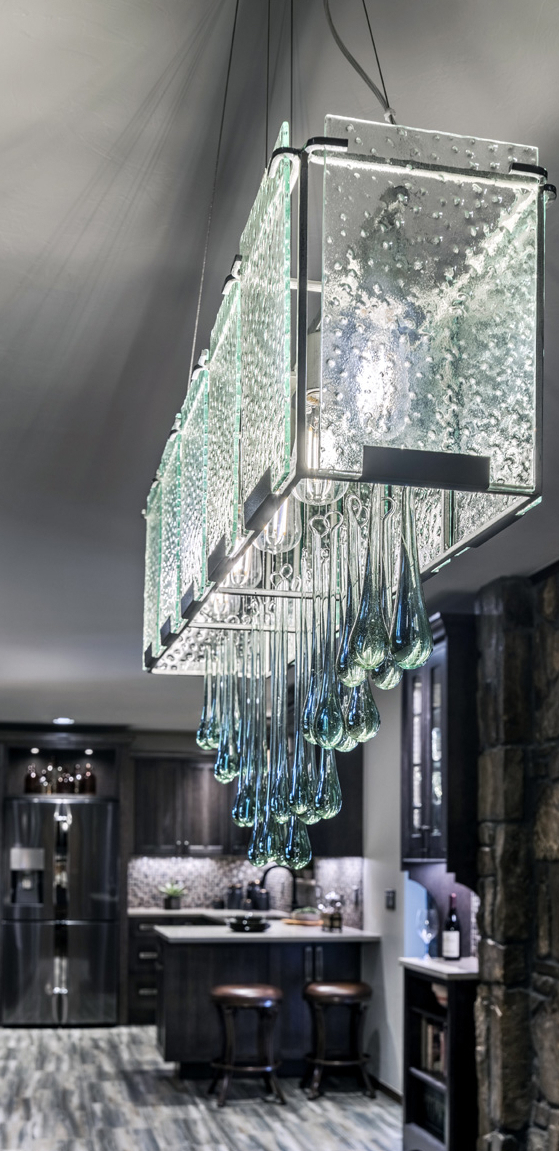 The Cook Family – Norman
July 2017
We thoroughly enjoyed working with everyone on the team at Edmond Kitchen and Bath, including the owners Robert and Brenda Helms, the rest of the design staff, Megan, Maureen and Addie, as well as Scott who ran the day to day work and coordinated with all the contractors. And speaking of the contractors, we were very impressed with the qualify of their work. It was obvious to us that they took great pride in their work and it showed in the finished products. And they were very respectful of us, our time and our questions. Everyone was so professional and worked hard to meet our every need. We were happy to have them all in our home. My husband and I were very inexperienced in doing any kind of remodel project and everyone at EKB was very patient with us as we asked tons of questions and changed our minds multiple times. We were very pleased with the ideas and suggestions that Brenda and Megan gave us on the design. They raised issues and made suggestions that we would never have thought of on our own and that were key to our overall satisfaction with the project. One of the things I liked most about the process was that we were able to see great drawings of what the finished rooms would look like and had probably 99% of the decisions made re the design before the demo ever began. That reduced a great deal of the stress and virtually eliminated delays along the way. The project was completed within budget and on time. While we were initially somewhat stressed about the cost, we did not feel pressured to go beyond what we were comfortable with, but rather were provided options and allowed time to think about those before making a decision. Now that the project is complete and we are enjoying our new kitchen, utility/bathroom, and "drop zone" we have no regrets and truly appreciate the value EKB brought to our project. We are thoroughly enjoying time spent in our new space!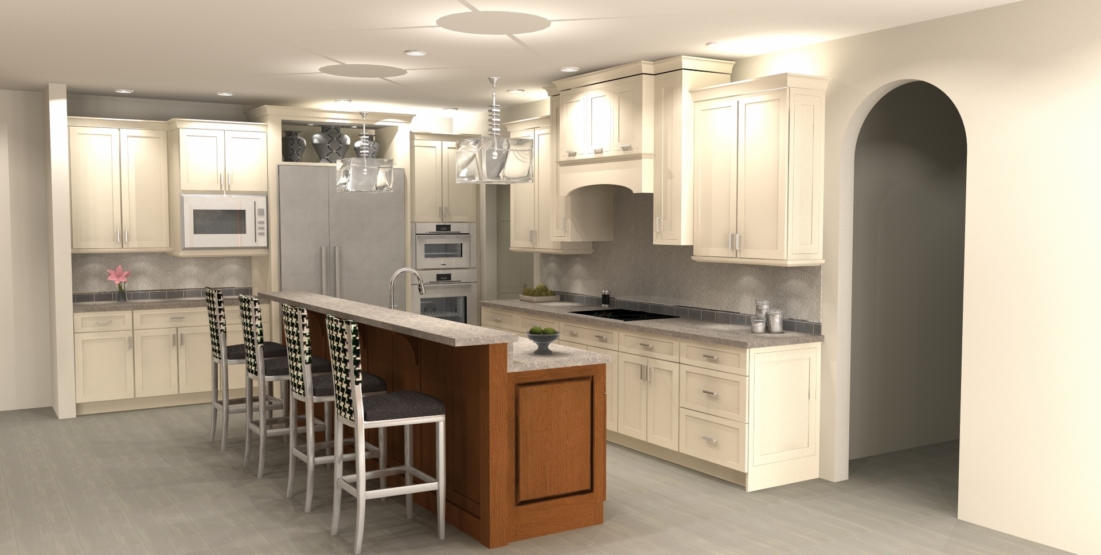 JaNae and Family – OKC
March 2017
I worked with Edmond Kitchen and Bath to do a total remodel on my kitchen. I have only the highest praise for the team. Brenda and Megan were exceeding helpful to help me tailor my vision to the project and spot ways to make it better and to help with details I would not have known. The crew that worked in my home was always respectful and did an excellent job with exceptional quality and paying attention to detail and supervising contracted teams that they had a relationship with. I will plan to use them again if I renovate again. In a world that often promises more than they can deliver, Edmond Kitchen and Bath is a wonderful exception. Highly recommend.

Evie – New Contemporary
October 2016
We did a very contemporary kitchen and house remodel. We already had an architect and a builder when we saw their showroom. They had exactly what I wanted in terms of design and product so I had all three groups work together. Brenda knew exactly how to make each detail work. These were details that the architect and builder hadn't even thought of–such as lighting placement, specialty drawers, a custom storage/dog bed, etc. She also had access to quality products that we hadn't found in other places. We couldn't be more pleased and would definitely recommend Brenda and her group to anyone.
Toni – Oak Tree Park – Edmond
June 2016
We needed a total tear out and remodel of our master bath. We had great design help from Brenda Helms, Everyone who came into our home was extremely professional and the Foreman/Supervisor kept us informed every step of the way about who to expect and when. And miracle of miracles, they did indeed show up when they were supposed to. We wanted to remain in out master bedroom, which of course made their job more difficult, but they worked around us and everything was cleaned up every evening.
I would highly recommend this company for any major project
River Oaks Remake
November 2016
We cannot say enough positive about Brenda and her team at Edmond Kitchen & Bath. Brenda is the ultimate professional and fun to work with; she listens without preconceived ideas of what the client should want, then makes valuable suggestions as appropriate, based on a great eye and extensive experience. It may be a bit more pricey than others, but the value is well worth the price. We were thrilled with the final product and wondered why we had waited so long!!
Talent and integrity run deep at Edmond Kitchen and Bath (EKB). This combination , which seems so elusive today, can surely be found with this superb team under the direction of Robert and Brenda Helms.
At inception, they listen to their clients in an effort to know their likes/dislikes, budget constraints, and creative aesthetic. Their search for the creative and unusual, while being functional is a given- no cookie-cutter projects here! Their attention to detail is refreshing and reassuring.
From vision to design to final product, EKB provides a seamless execution, making an often stressful event a pleasure, and follow-up after the fact is superb. EKB maintains the same level of attention and commitment to quality from beginning to well after completion.
I look forward to working with EKB on our next 2016 project and would consider no other team with whom to work.
My husband and I hired Edmond Kitchen & Bath to help us with a log home we were building. They designed the kitchen, master bath, laundry room and a 1/2 bath. They were very patient with us since my husband and I had different taste. They were able to blend it together so we were both happy. They were able to have all the samples in one place so I could see it all together and how it would look in our home.They truly have a way of blending textures and colors you would never think of and making it all come together beautifully.The quality of the work was outstanding and they were always on top of anything that arose.
We have known Brenda , Robert and Meghan for several years now and they have always been very willing to give us an opinion or help when needed. We feel like we made friends who were interested in getting to know us not just the project.We would definitely use them again.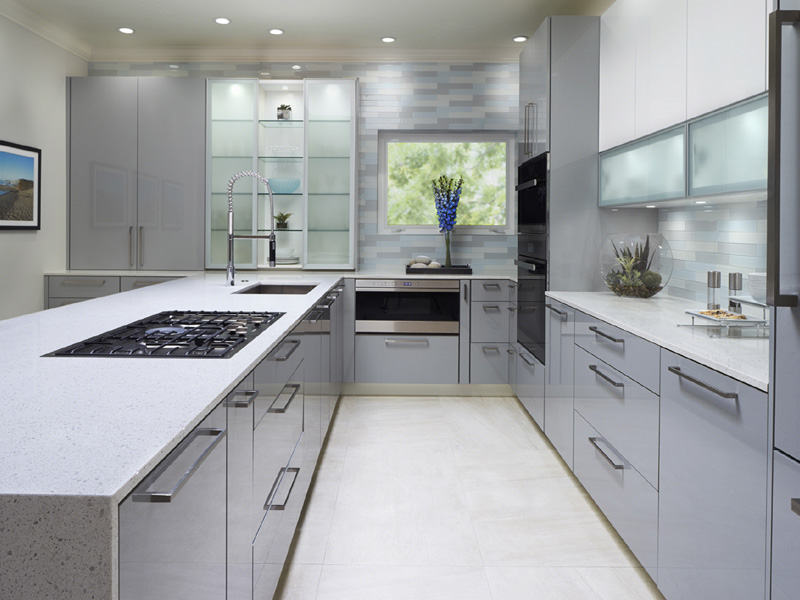 We could not have been happier with our remodeling experience working with Brenda, Megan and Robert. We were away from our home for several months and we left the project in their hands. We communicated frequently and they always listened to our ideas adding their professional input. As the contractor, Robert, was always several steps ahead of whatever inquiries we might make. Brenda and Robert employ only the most skilled and talented workers. We love our new kitchen!!!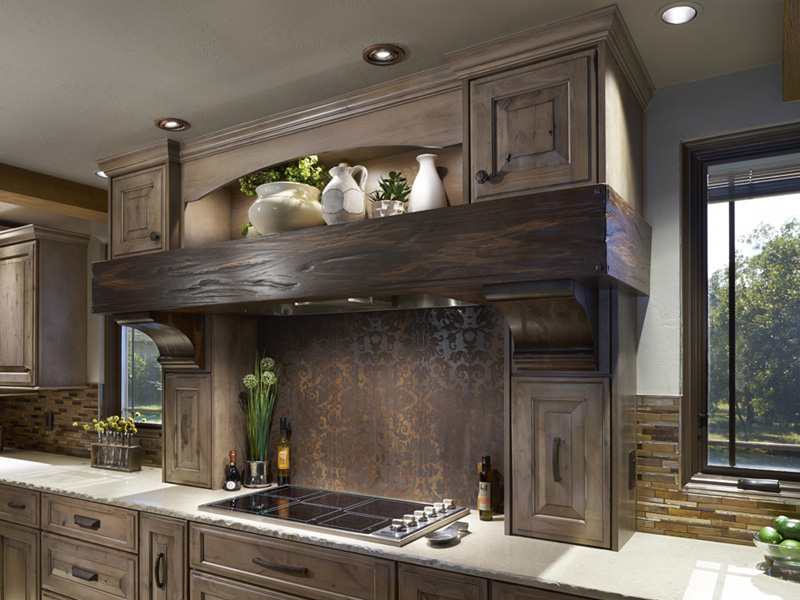 Stillwater Lodge
February 2015
Contracted with Edmond Kitchen and Bath to remodel our kitchen, laundry room and living room. We are thrilled with the job they did. Very high quality with attention to every detail. Robert and Brenda (owners) are fabulous to work with. We will be using them again for bathroom and master bedroom remodel! Can't say enough about the quality of work they perform. Highly recommend Edmond Kitchen and Bath!!
Mountain Retreat
September 2016
Edmond Kitchen and Bath designed, consulted and installed my beautiful kitchen in the custom home that we built.
The designers understood what my dream was- a very functional kitchen. Not only did they hit the nail on the head, but they delivered their level of aesthetic expertise that far exceeded my expectations.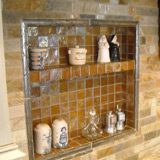 Before remodeling our 40 year-old kitchen, I interviewed several companies that specialized in kitchen and bath remodeling. The moment I met the folks from EKB, I knew that they were the right company for our project. They listened to our ideas and embraced our vision immediately. They executed the project beautifully, professionally, punctually, and joyfully. They knew just when to involve us in the decision-making process and had great suggestions that would enhance our project while staying within our budget. When it came time to remodel our bathrooms a few months later, there was no question that we would be working with EKB again!
Amy's Kitchen Remake
June 2011
I remodeled my 1990's golden oak kitchen with Edmond, Kitchen and Bath in 2011. It wasn't a complete gut job, but you would never know that with the transformation that occurred.  Their entire staff and group of subcontractors are professional and trustworthy.
Brenda and Megan worked with me to choose finishes that met my contemporary taste in a market that is much more traditional. They were patient and paid very close attention to my style with their recommendations always taking my budget into consideration. The part that I loved the most is that they brought all of the options to me and I didn't have to go from place to place selecting granite, tiles and fixtures. Once the remodel started, Robert and the team was always here when they said they would be and I was comfortable with them coming and going while I was at work. It was great to be able to trust that my home was in good hands when I couldn't be here.
My project finished on time and on budget and I still love my kitchen every time I walk in! I plan on doing a bathroom remodel with them this year.
Mesta Park Historical
February 2011
Edmond Kitchen redid my kitchen. It was a complete gut with engineering issues due to removal of a load bearing wall.
Robert and staff exceeded our expectations. Everyone who works for them is professional and highly skilled. I never felt uncomfortable leaving their crew in the house alone. The quality of the finishes was top notch. Some of the products that they used were commercial grade (i.e. cabinet finishes) allowing for a durable and beautiful finish. Brenda Helms and Megan also provide a design service to assist you in choosing the appropriate look for your home. Our home is over 100 years old and they respected the look and the care we needed for the kitchen
It has been 2+ years since our redo and everything in the kitchen looks as good as the day they finished the project.
Kudos for a great job to Brenda and Robert Helms and staff.
Susan W.