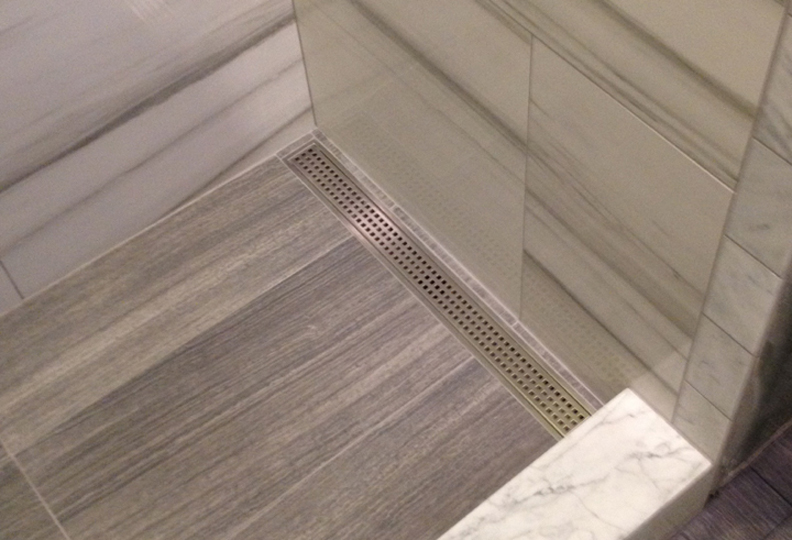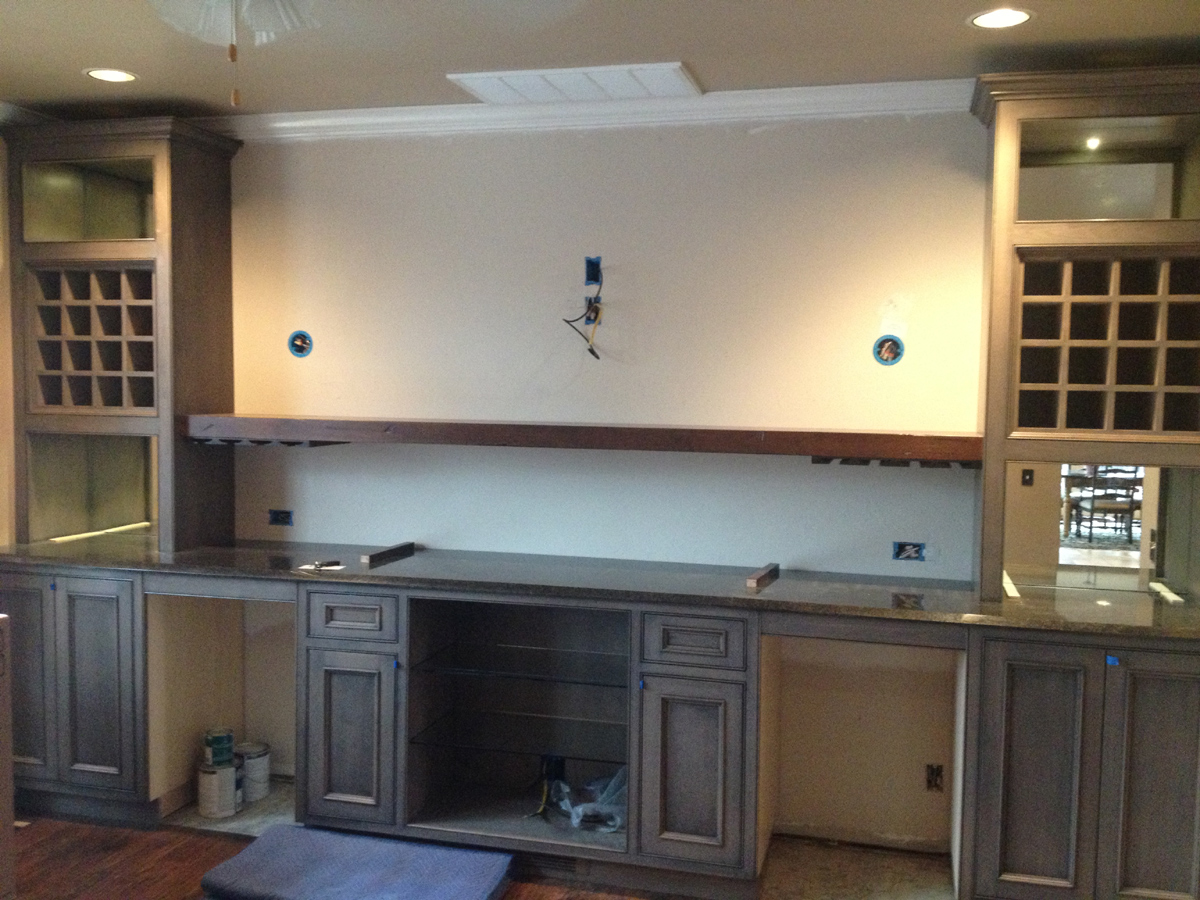 Remodeling is expensive.  No way around it.  Why does it cost so much?  The National Kitchen and Bath Association reports that in 2012, the average kitchen remodel cost $52,000.  HOUZZ.com reports a kitchen to range between $22,000 to $56,000.
What neither of these reports show you, however, is what they bought with that money.  Did they repaint the cabinets?  Did they use Formica countertops?  You can search all over their websites and you will find nothing that shows what their budget purchased.
So why does a remodel cost so much? Two reasons: 1) Because people want nice things, and 2) Economy of scale.  When you bought the house, you may have purchased it with Formica countertops and vinyl floor, cultured marble tub and countertops, white tile backsplash, and carpet on the Master Bath floor! But when you remodel, most people are doing so because they want something nice. In most cases, that means stone or quartz countertops, tile shower, attractive lighting fixtures, all of which cost more than the standard builders' grade equivalents.
Secondly, when your builder was erecting the home, he had to buy large quantities of tile, wood, drywall, and the labor to install it all.  The cost per foot is low compared to remodeling.  The average hall bath runs about 50 square feet.  I know of no tile guy that will remove and replace 50 square feet of tile for $2 a foot.  Remodeling means smaller projects with a higher cost per foot.
There is one publication that does a proper job of explaining the budget: Remodel Magazines Cost versus Value Report. (Google "Remodel Magazine Cost versus Value", or click on the link provided below.) In this report, you can search by location and by room. In 2015, in OKC, they showed that a major kitchen remodel, in the midrange category, is $52,959. They further explain that "Major" does not mean replacing everything with super high-end items, it means removing and replacing the entire kitchen with medium-grade components. Semi-custom cabinetry, Formica style countertops, and vinyl Flooring, along with appliances and other items shown in the list.
Some other factors that affect the overall cost of a remodel include the level of service and quality of those providing that service.
Do you want to design the room yourself, then go shop for all the materials to fulfill the design?  Once selected, load them up and bring them home – or return any that are broke or left over?  Or do you want someone to handle all that for you?
Do you want to call and meet three or four tile crews to see their work, decide which one has the best value between price and service, then show them what you want done and monitor their progress during the job?  Then repeat this for the electrician, plumber, sheetrock crew, painter, carpenter, wood finisher, handyman, concrete guy…. Or do you want someone to handle this for you?
When the trades people are working in your house, do you want to use the least expensive crew – which is usually the ones working in new construction, and have them treat your house like a new construction project? Cutting tiles in the bedroom, smoking inside, not cleaning up on the jobsite?  Or do you want a crew that specializes in Occupied Home Remodels only? Properly preparing the home every day, cleaning at night, keeping it clean during the day.
Design – do you want a professional kitchen or bath designer to create the most important rooms of your home?  Or are you ok with someone that has minimal experience or maybe no training?  (Did I mention that two of our degreed designers are Licensed and Registered Interior Designers with the State of Oklahoma?  They take design very seriously and personally.)
The level of service that you desire is directly tied to the price you pay, as is the quality of the materials and the precision of their installation.  We recommend interviewing two or three companies, conducting background checks and due diligence, then selecting the one you feel is right for you and your family.  Feel free to call us anytime with questions about your project.  We will be glad to help.