Custom Cabinets.
For your new home.
When building your new home, let us help create the room you've always wanted.  Our Professional Design team can provide cabinetry and design for the most important rooms in your home.
Finishes from dead flat to high gloss, metal, glass, and much more.
3 state of the art CAD systems so you can see it before it's built.
16 years design+build experience – 450 projects and counting.
Showroom displays include contemporary, transitional, rustic, modern, and more.
We have frameless, full overlay, inset, beaded inset, and combinations of all in our showrooms.
Visit our Edmond showroom and let us show you in detail the difference we can bring to your new home build.  You will be glad you did.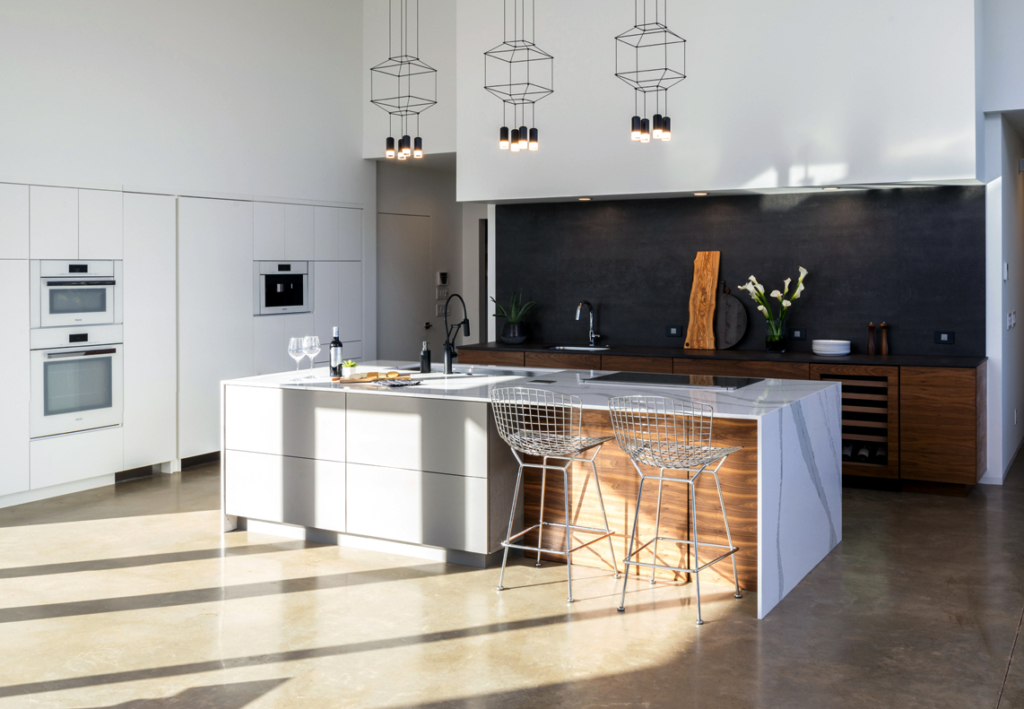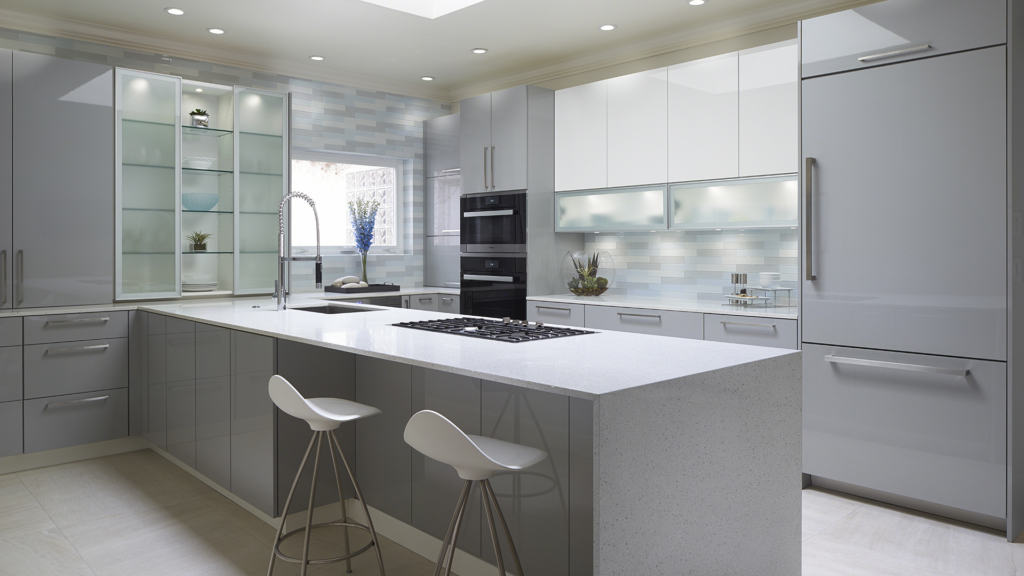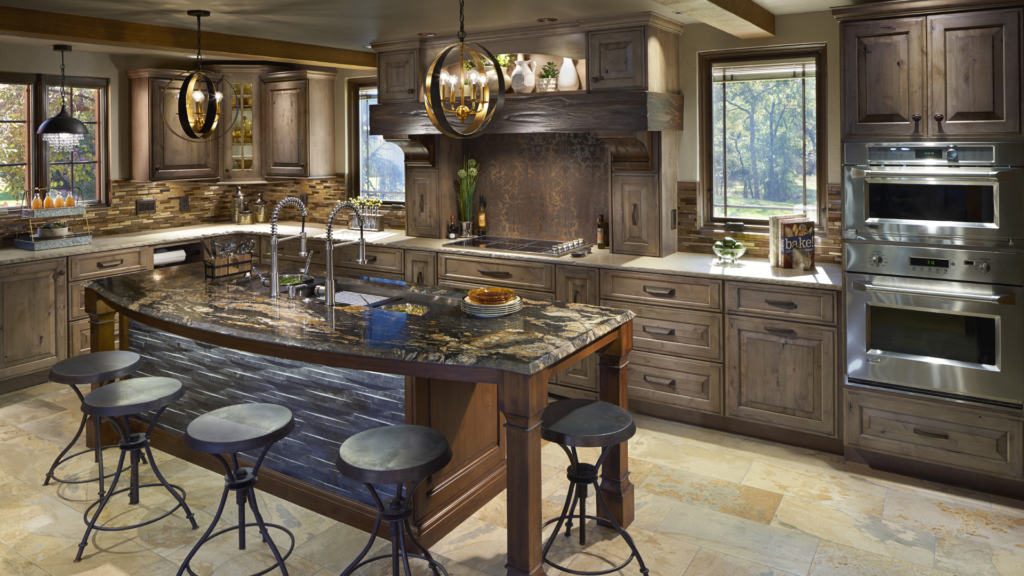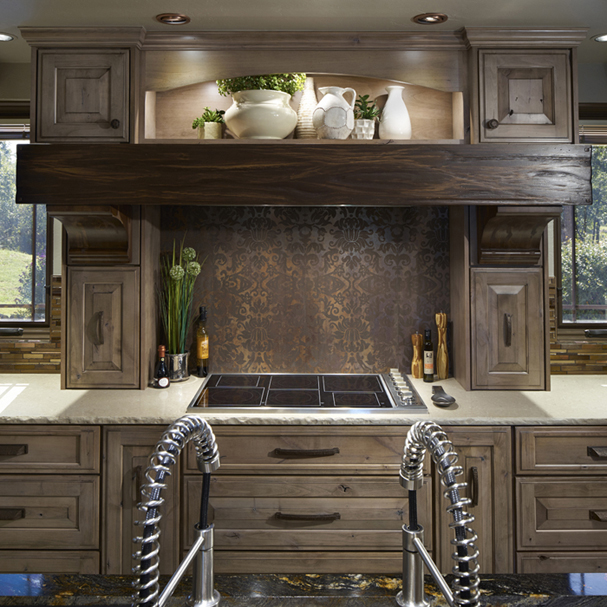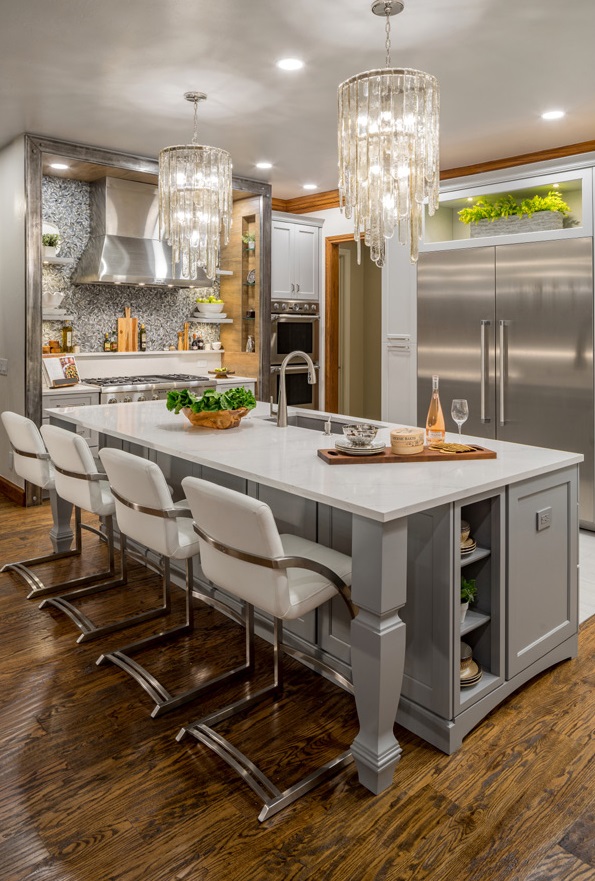 Contemporary or Modern cabinetry includes long horizontal lines, large flat surfaces, various sheens, textures, and technology.  One hallmark is a grid pattern or other geometric elements.
Rustic design provides the comfort that comes from a well-aged home.  From mild – knotty alder cabinets, to real rustic hand-hewn beams, the choices for rustic design are as endless as the other styles.
Transitional design meshes newer door and cabinet styles with traditional function.  The flat panel "Shaker" door is a staple of transitional design, available in many colors other than white!
Can't decide?  How about blending your favorite styles?
Industrial – with Rustic elements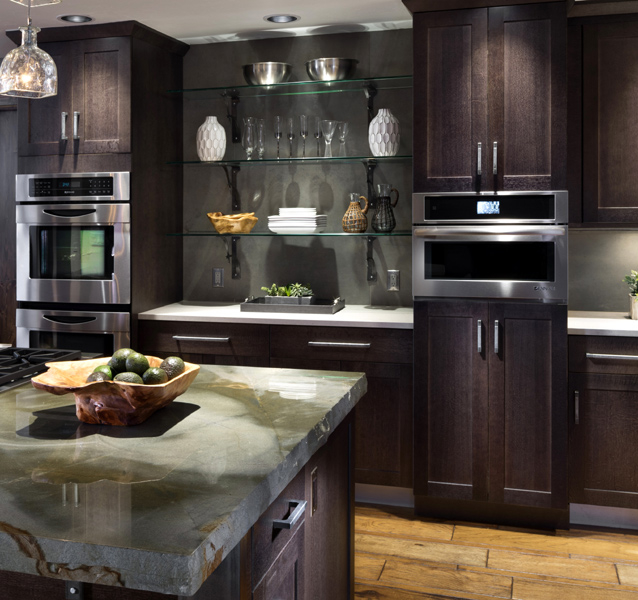 Modern with touches of Rustic and Industrial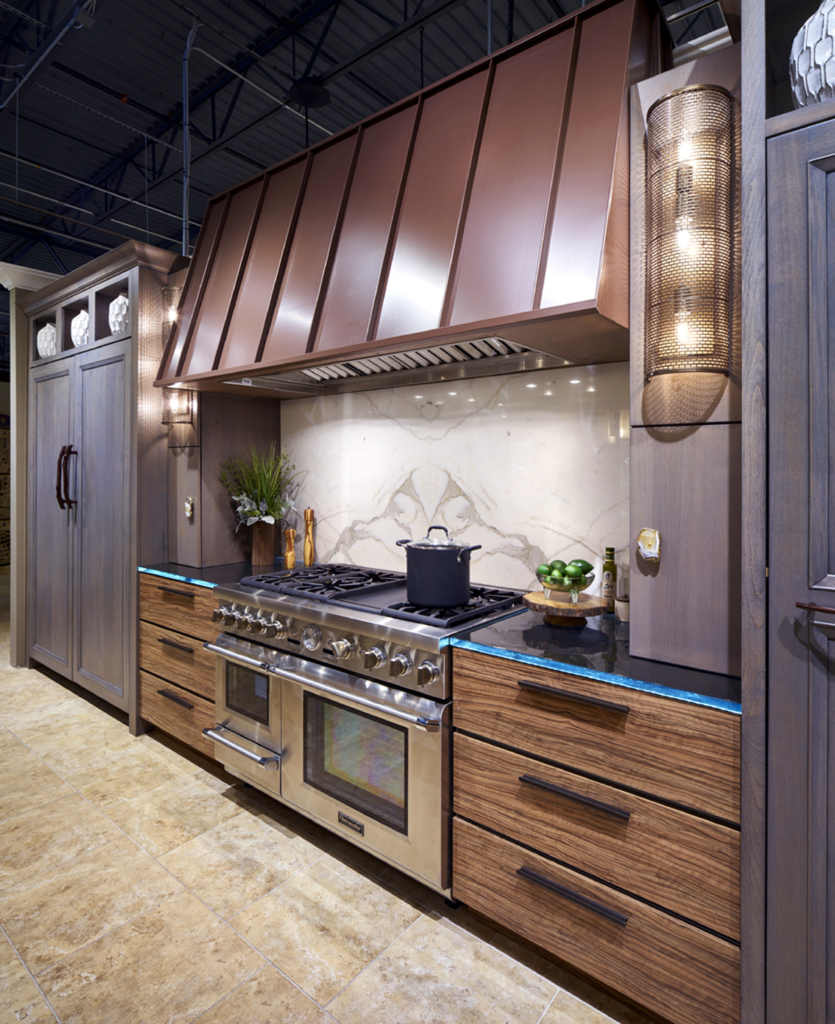 Transitional with Modern blended in
What type of finish are you thinking?
Ultra Matte – dead flat.  Will not show fingerprints.  Scrub-able. Not paint!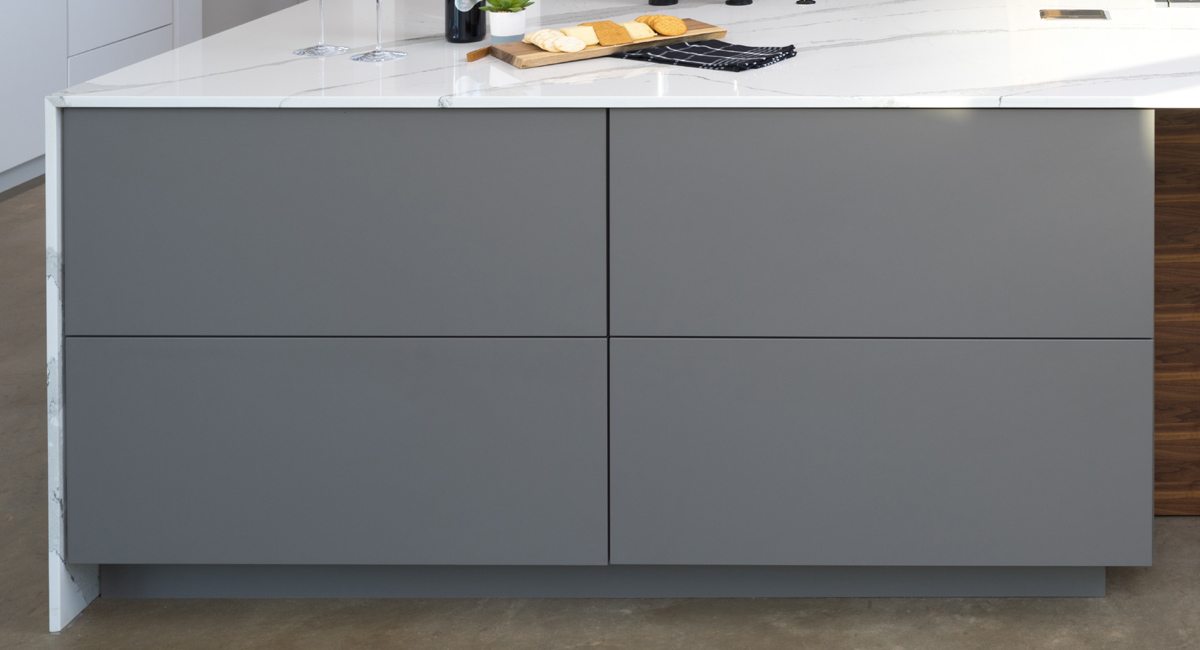 High Gloss.  Metal.  Glass.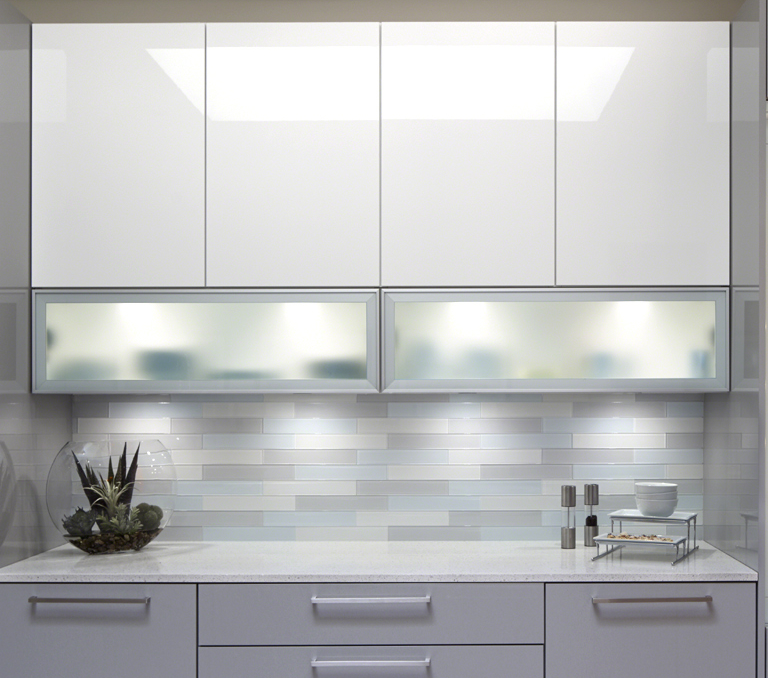 Stained wood.  Our Conversion Varnish finish will not flake or chip like site finished cabinets.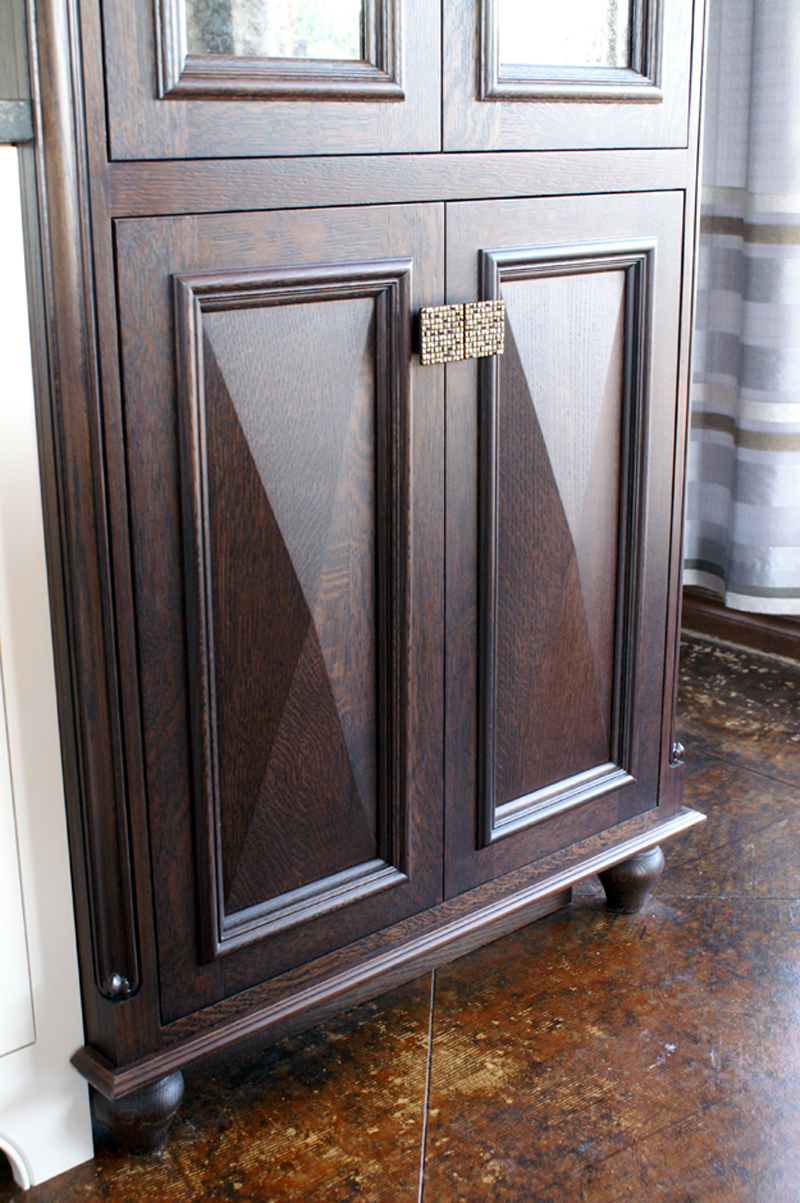 Painted.  Or Faux Metal.  Or both!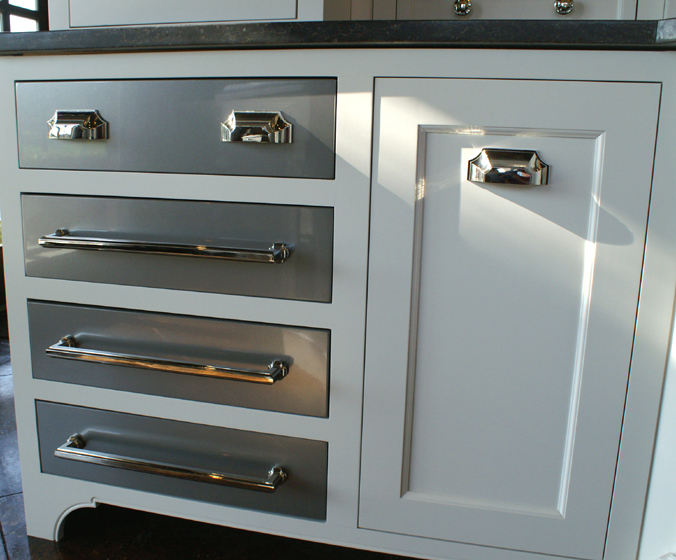 Grain matched wood.  What species do you like?
Which construction style do you prefer?
Inset – the doors sit Inside the frame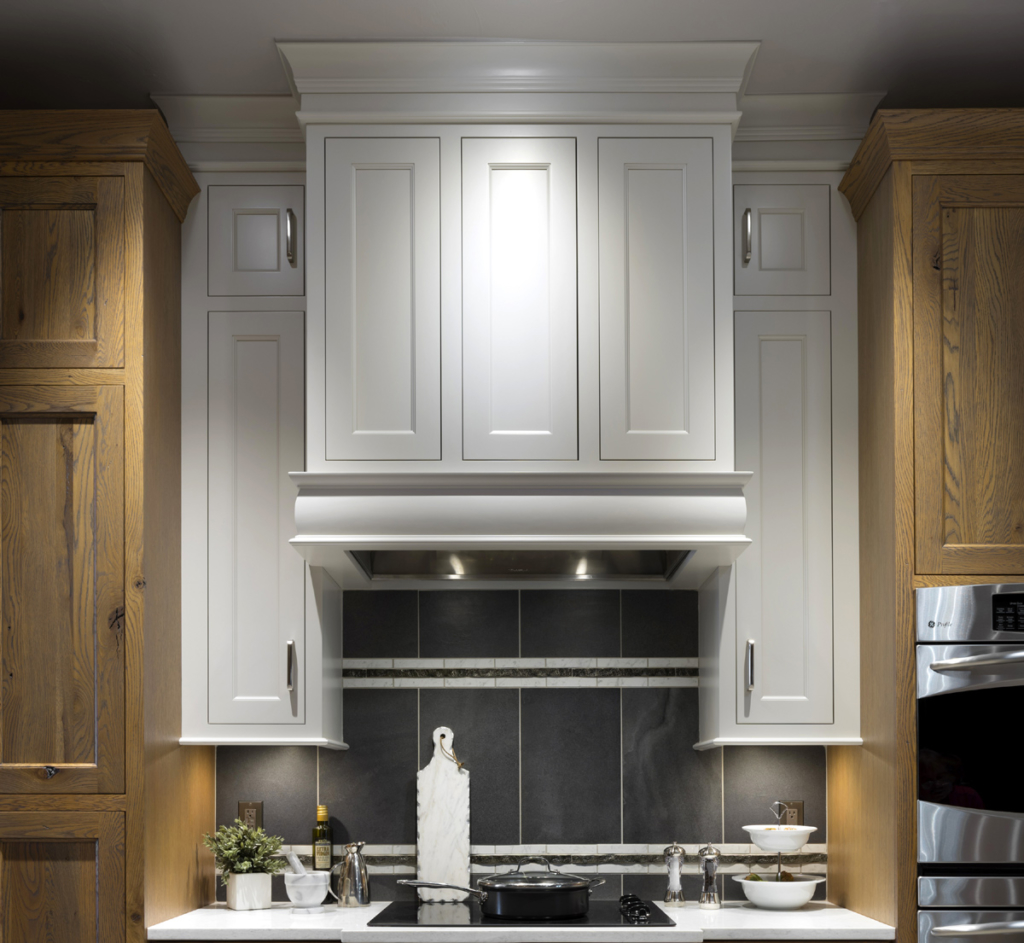 Frameless – offers maximum space utilization
Full Overlay – larger doors covering face frame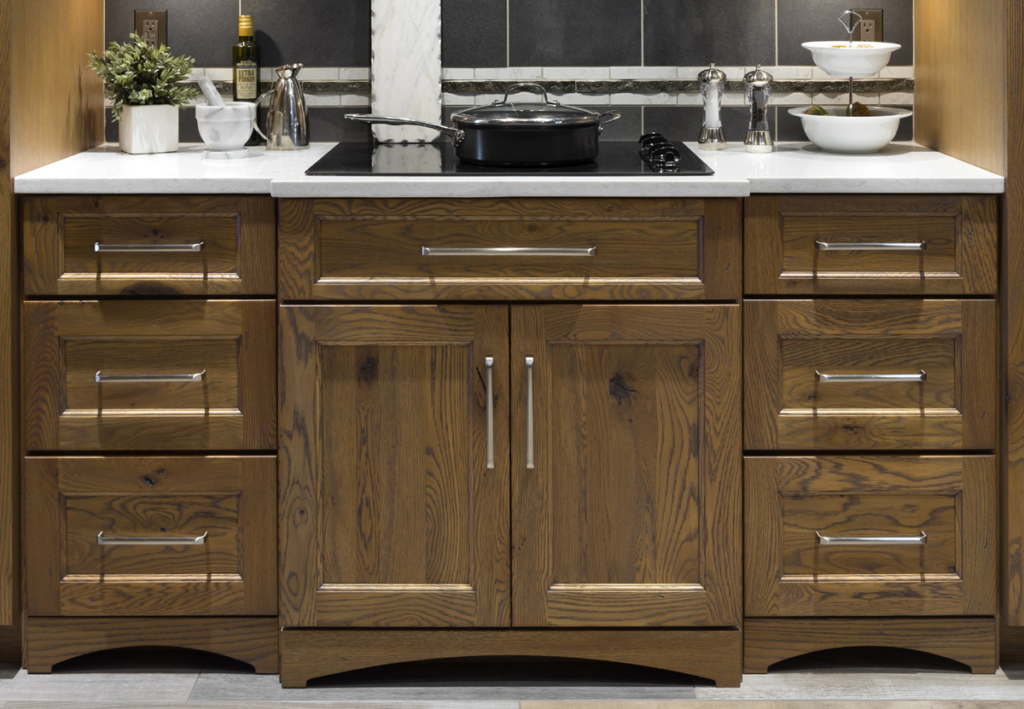 In a custom kitchen, we will often blend different styles – note the backsplash in the first and last pictures above – that's the same kitchen.
Then there's the fun stuff!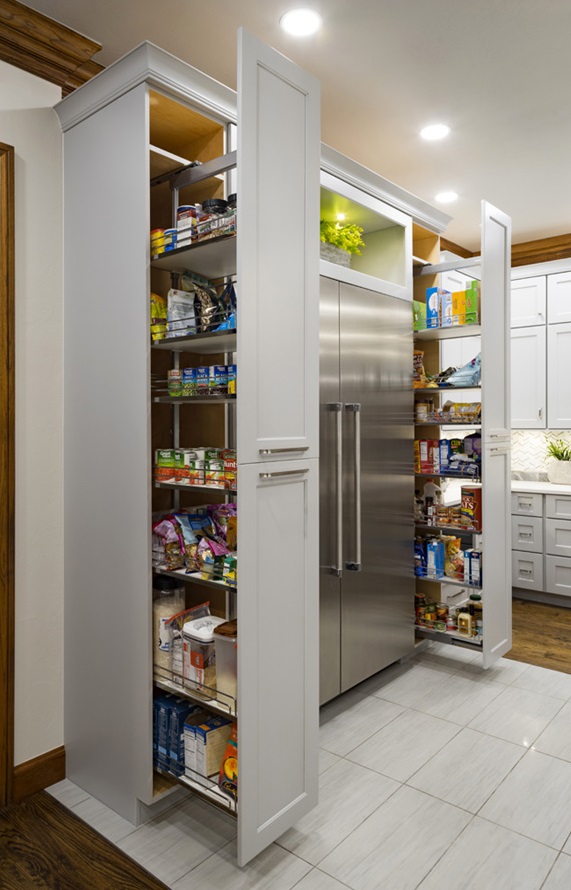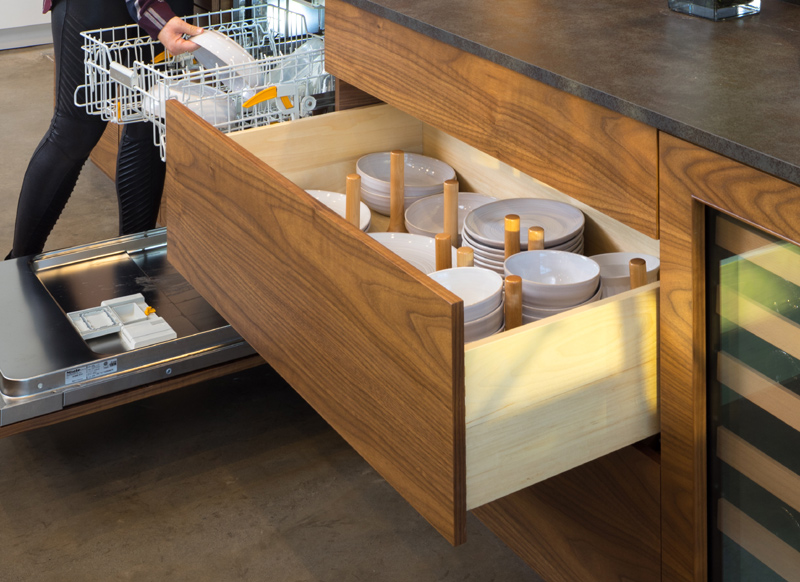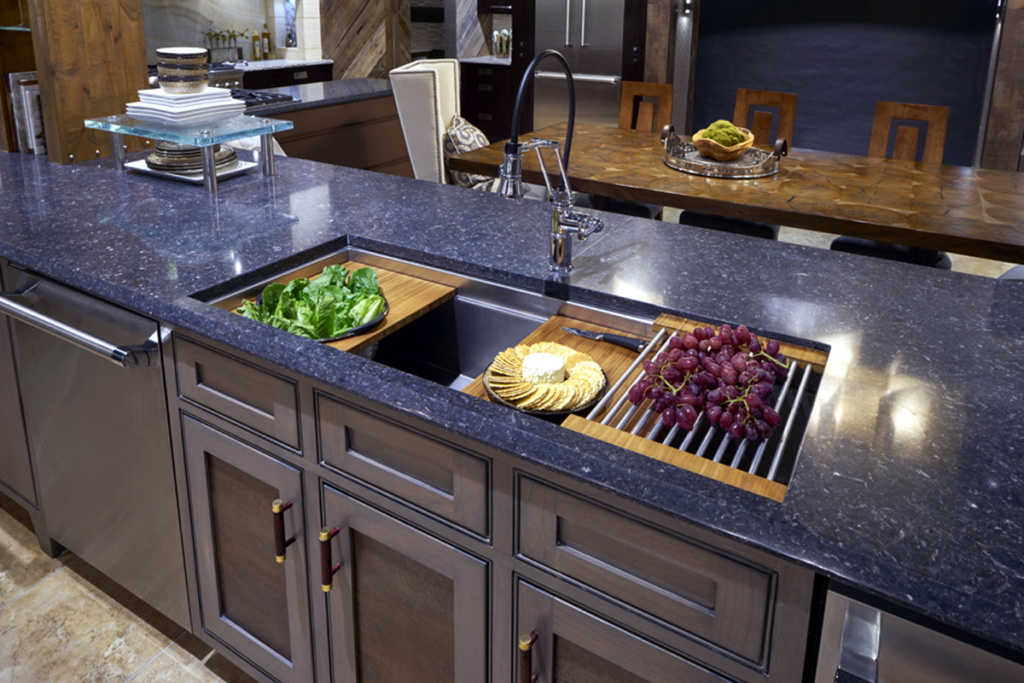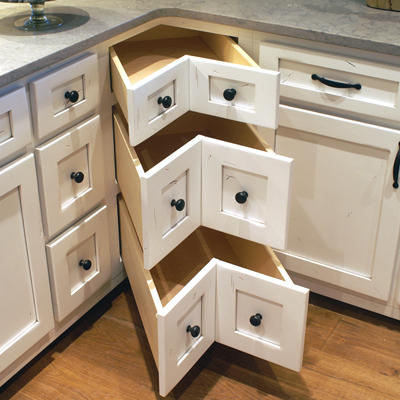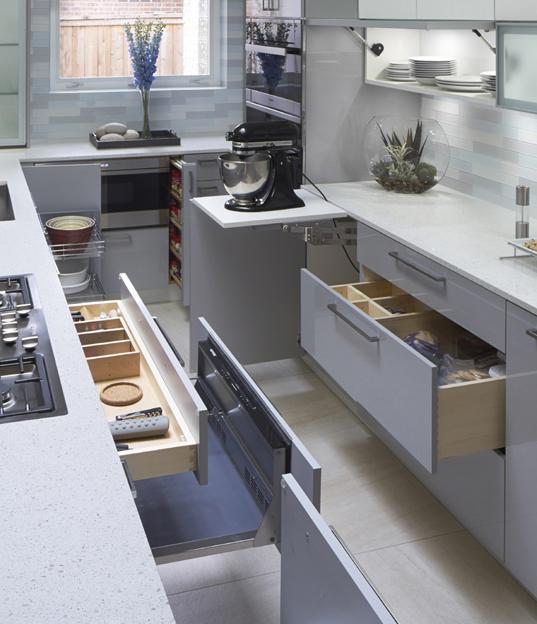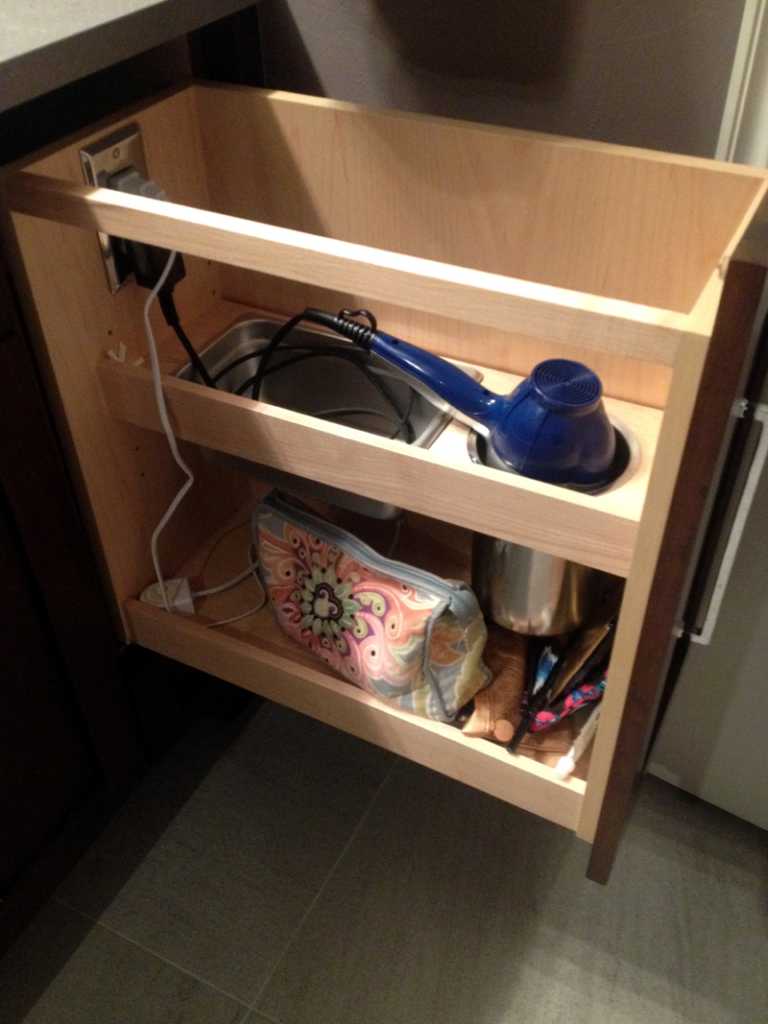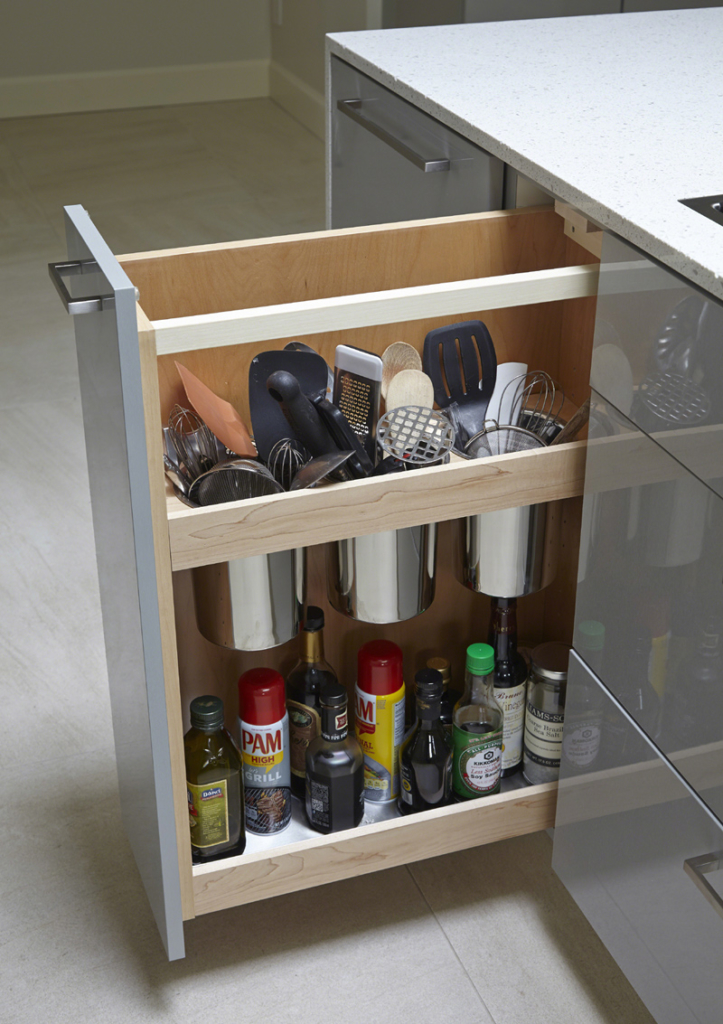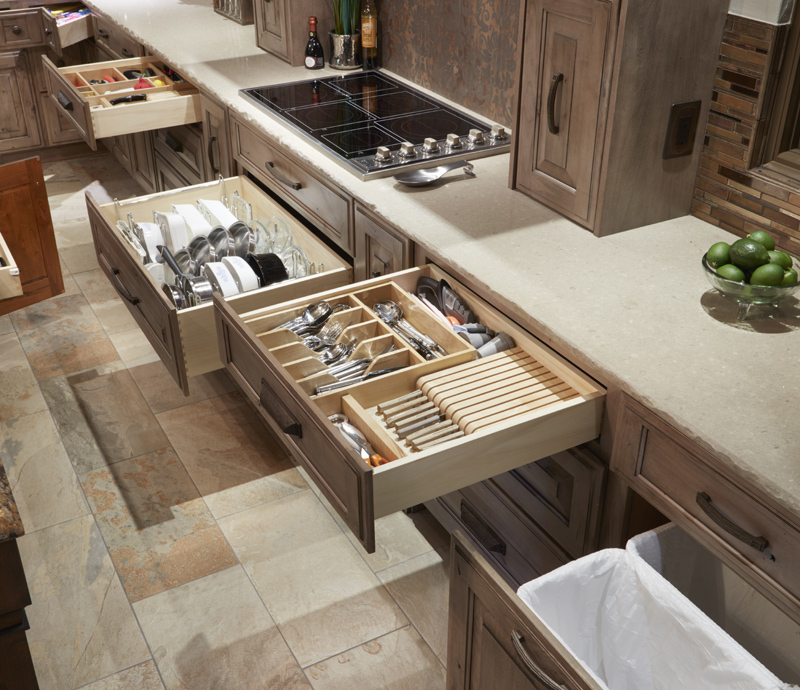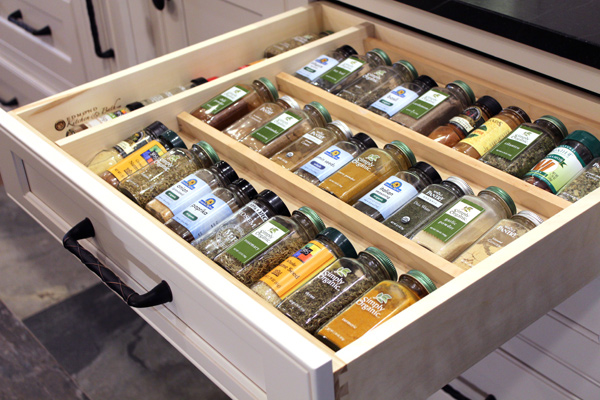 "Builders Grade" Custom cabinets
When investing in a new home, the vast majority of builders will install cabinets that are cut to fit in the allowable space, therefore they are referred to as "custom".  In OKC and surrounding areas, the builders have figured out how to build a home at the absolute lowest cost.  While this means there are compromises taken, this does produce a home that is affordable for more buyers.
The methods they use to create a nice looking cabinet at the lowest possible price include these cost-reducing measures:
Half-inch overlay construction – easy to make
Drawers stop 4″ short of fully opening
Fixed particleboard shelving
Particleboard bulkheads
Cabinets have no backs – using drywall as the back of the cabinet
Finished in place along with all other wood in the home
Finished with Nitro cellulose lacquer – easy to use but will not last long
Hardware is sprayed over so the doors and drawers can be finished in place
More single drawer cabinets with doors below than tall drawers banks.
Often times the cabinets are built off-site, then installed into the space and trimmed out prior to having a finish applied.  Sometimes a carpenter will build the boxes in place, then have custom doors and drawer fronts made by one of the many door shops here in the area.
These steps result in a low-cost cabinet that looks good and is affordable.  This is also considered to be the entry price point for cabinetry in new construction.  Anything you do beyond this will cost more.  If you are more discerning, or are seeking a higher level of quality in your home, then give us a call.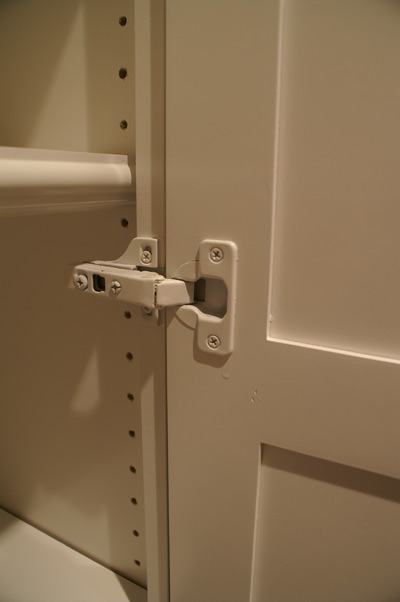 To reduce costs, doors are sprayed in place – resulting in painted or stained hinges and drawer glides.  Runs and drips are common on site finished cabinetry as shown here.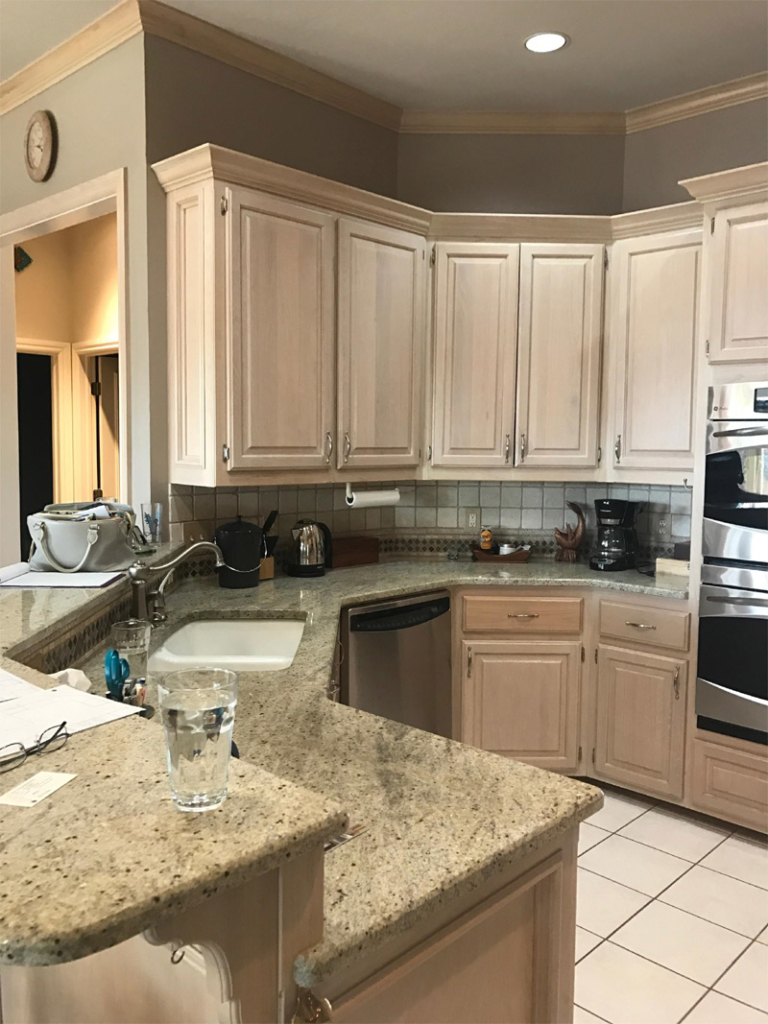 Partial overlay cabinets with visible hinges.  Sprayed with nitro-cellulose which will fail.  More door base cabinets than drawers (harder to live with).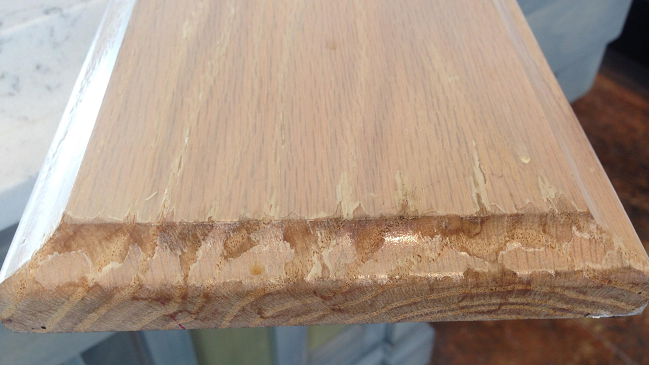 Most common finish on builders cabinets – nitro cellulose lacquer.
Our Professional Design and CAD services are included with every new space we create.  Being able to see the room before it is built eliminates mistakes, reduces doubt, confirms design decisions, and helps keep a new home on schedule and on budget – which makes for a happier homeowner.