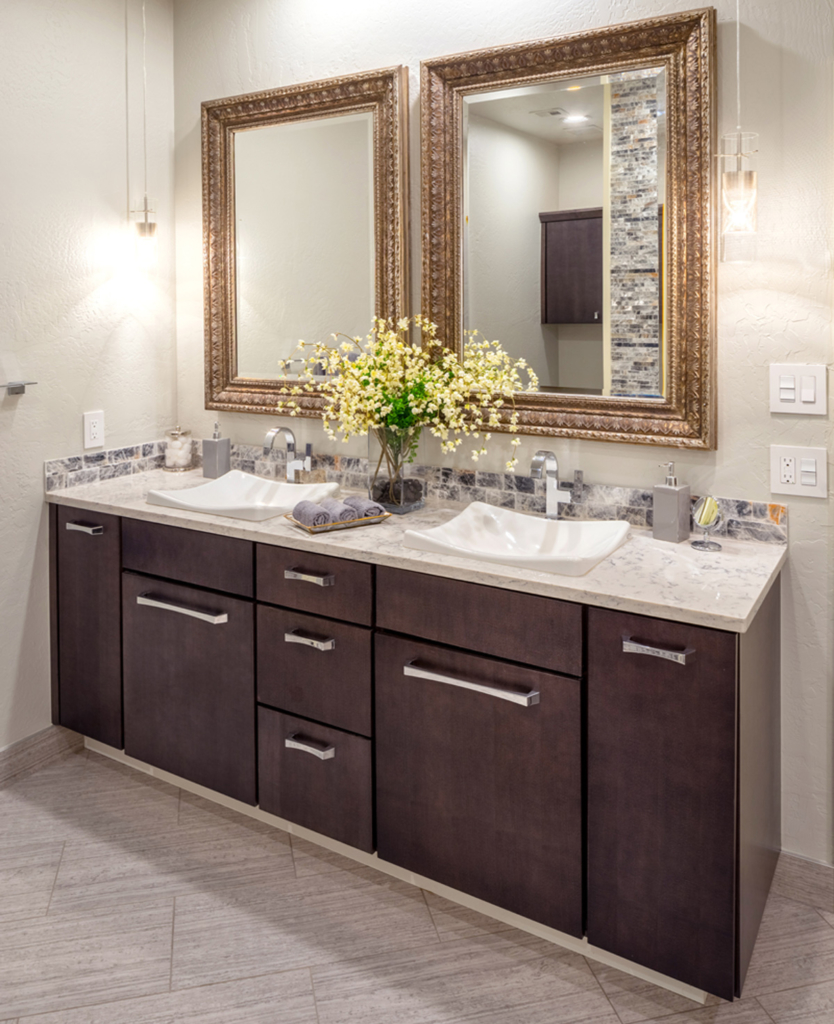 Carrara, Contemporary, and Curbless
Scroll down to see this stunning before and after redesign.
This bath was a display of poor design.  The oversized corner tub was set with the filler in the middle, flanked by a vanity and shower, with a tub deck extending from the front of the tub making it not only difficult for our homeowner to use, but dangerous.
Our designers repositioned several items to create a beautiful space for a free standing tub, walk in shower, and a new vanity with smart storage features.  The curbless shower floor was sloped down below the top of the slab, ending up in a linear drain allowing for a beautiful transition from bath floor to shower (no more little squares in the shower floor).  Creating the walk in shower gave us an accent wall to adorn with our semi-transparent crystal tiles to add to the stunning splendor of the space, while in the shower – better than Carrara – we installed faux marble porcelain tile that will never stain or flake like real stone.